Fabric: 18oz Undirectional Roving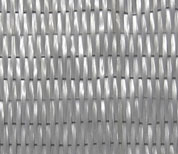 Our unidirectional roving is made with a smaller input (1100 tex) than our competitors. The glass is assembled with a very small diameter hot melt alternating with a glass strand.
Features are:
Lowest possible crimp

Very low hot melt content

Very drape-able

Excellent wet out
Woven Roving should be used with mat whenever bonding to plywood or when making repairs.
As a general rule estimate the resin/reinforcement ratio at 1:1 by weight.
18oz Undirectional Roving

Yards
Item#
Size
Price
ORDER

3yds

14803

108" x 50" Folded (276cm x 127cm)

$30.00

6yds

14806

216" x 50" Rolled (552cm x 127cm)

$55.20

10yds

14810

360" x 50" Rolled (920cm x 127cm)

$86.90

Roll

14840

2880" x 50" Roll (80yds)

$429.10