Equipment Rentals
Need a tool to help complete a job?
Rayplex has the following tools available for rent at reasonable prices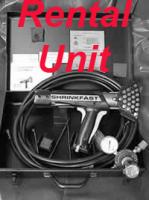 Heat Gun Rental
Rent a heat gun for just $32.50 per day.
Also available to rent is the Extension Handle (part# HEATW)for just $5.00 per day.
This item cannot be shipped, pick up at store location only.
Please call for availability.
HEAT